Does technology improve or degrade by default?
Inspired by a great talk by Jonathan Blow, I've gathered my thoughts on technology and children, abstractions and learning.
I've watched a great talk by Jonathan Blow about current technology and how far can we be from the collapse of Civilization.
Jonathan Blow - Preventing the Collapse of Civilization
It's a great talk, and I recommend you watch it! One of the great arguments in the talk is from Elon Musk.
Becoming a multi planet species in a space-faring civilization — this is not inevitable. It's very important to appreciate this is not inevitable. The sustainable energy future I think is largely inevitable, but being a space-faring civilization is definitely not inevitable. if you look at the progress in space, in 1969 we were able to send somebody to the moon. Nineteen-sixty-nine. Then we had the space shuttle. The space shuttle could only take people to low Earth orbit. The space shuttle retired and the United Staes could take no one to orbit, so that's the trend. The trend is like, down to nothing. People are mistaken when they think that technology just automatically improves. It does not automatically improve. It only improves if a lot of people work very hard to make it better and I actually, I think, by itself, degrade, actually. You look at ancient civilizations like ancient Egypt and they were able to make the pyramids and they forgot how to do that. And the Romans, they built these incredible aqueducts, they forgot how to do it.

Elon Musk
If you want to take a look at another critical take on the technology we use now and how we're surfing on better hardware wave then I can recommend the great talk "Web Design: The First 100 Years" by Maciej Cegłowski: video or article
After learning more about planes and history, you may say that it's not a real problem as children are much better at tech than adults. You probably heard about digital natives or read articles like Tech-Savvy Toddlers: Why are Young Children So Good With Technology?.
Unfortunately what most of those articles cover is consumption, not creation, hacking or fiddling with the technology. You can say that they start at a higher level and that would be true. I can't say that I know enough electronics even to attempt recreating a simple microcontroller but can have a good career.
What this situation reminds me is tragedy of the commons.
The commons dilemma is a specific class of social dilemma in which people's short-term selfish interests are at odds with long-term group interests and the common good.
It doesn't make sense for any one person to put the time in learning all the abstraction layers from nothing. Especially if we start to think about all the layers, we depend on every day in current Civilization. Imagine collecting raw metals from a mine, melting it, and making all your tools before you can even start thinking about making a processor not to mention writing any code.
What is troubling me is that I've remembered an article I've read a couple of years ago Kids can't use computers... and this is why it should worry you. It also connects to my own experience with junior programmers (and probably an older generation looking at people my age). The younger the generation, the further and further on the abstractions ladder and the less they know about the basics.
I recommend her follow up article after seeing the Ofcom report One Year On
I'm not sure if there is any point to this post as it's not something we can quickly fix.
To leave you with something more optimistic please take a look at Please Learn to Think about Abstractions
---
Update Hello World #
I've read about a similar problem in the book "Hello World" by Hannah Fry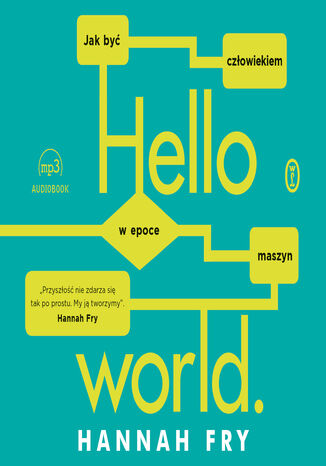 Hello world. Jak być człowiekiem w epoce maszyn by Hannah Fry
If you take a look at the Levels of driving automation
Level 0: No Automation
Level 1: Driver Assistance ("hands on")
Level 2: Partial Automation ("hands off")
Level 3: Conditional Automation ("eyes off")
Level 4: High Automation ("mind off")
Level 5: Full Automation ("steering wheel optional")
Level 3 is the most interesting:
The driving mode-specific performance by an automated driving system of all aspects of the dynamic driving task with the expectation that the human driver will respond appropriately to a request to intervene
... the handoff from automated driving to manual driving, which may become necessary due to unfavorable or unusual road conditions, or if the vehicle has limited capabilities. A sudden handoff could leave a human driver dangerously unprepared in the moment. In the long term, humans who have less practice at driving might have a lower skill level and thus be more dangerous in manual mode.
The more automated our tools (like cars or planes) are, the less we're prepared to drive them - even in normal conditions. The assumption that the driver can take over when the situation gets dangerous and has experience and awareness to recover is delusional. It can work in the short term but will lead to accidents the less practical experience users will have.
---
Want to learn more?
Sign up to get a digest of my articles and interesting links via email every month.