Hi, I'm Kris Kula #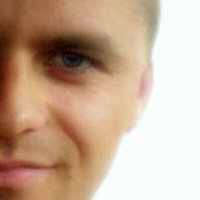 Welcome to my online home.
I'm a writer, programmer, consultant, mentor, and public speaker.
I have recently spent a lot of my time reading and thinking about mental models, complex systems, stress, and everything else that improves our work performance and personal life.
See about me page if you're interested in learning more about me or contact page to reach out.
Most popular articles #
Is "Strong Opinions, weakly held" good advice?. It's one of my first essays, but I've added a couple of updates with different takes on this idea.
My summary of "Storyworthy" book. Some notes on telling stories from my favorite book about storytelling. My summary was even used as a handout for English students.
History of how YAML got so popular lately..
I've written a summary of the book "The Coddling of the American Mind". I think the book is excellent and I recommend you get a copy. Read my summary to get a taste for it.
The best advice for a conference or meetup organizers, virtual or physical. I've gathered the best resources I can recommend.
Subscribe #
I run a monthly newsletter with the best articles from the whole month, but there is an RSS feed if you prefer that.
---
Latest Posts
---